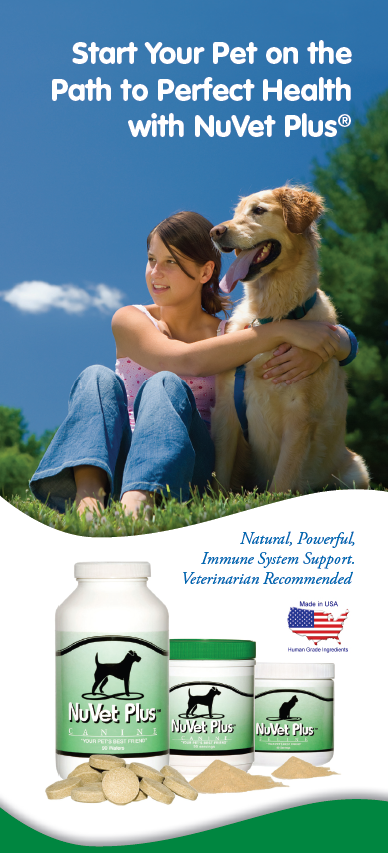 The pet vitamin I highly recommend is NuVet Plus. These vitamins are made from human-grade ingredients in an FDA laboratory. They meet the same guidelines as human pharmaceuticals. They are safe for poodles of all ages, including pregnant females.
Protect your precious pet with the best care, just as you'd treat yourself!
CLICK HERE to place an order.
Click picture for a brochure that gives the detail of ingredients and other information about the vitamins.